Meet the Pros: Patrick Lago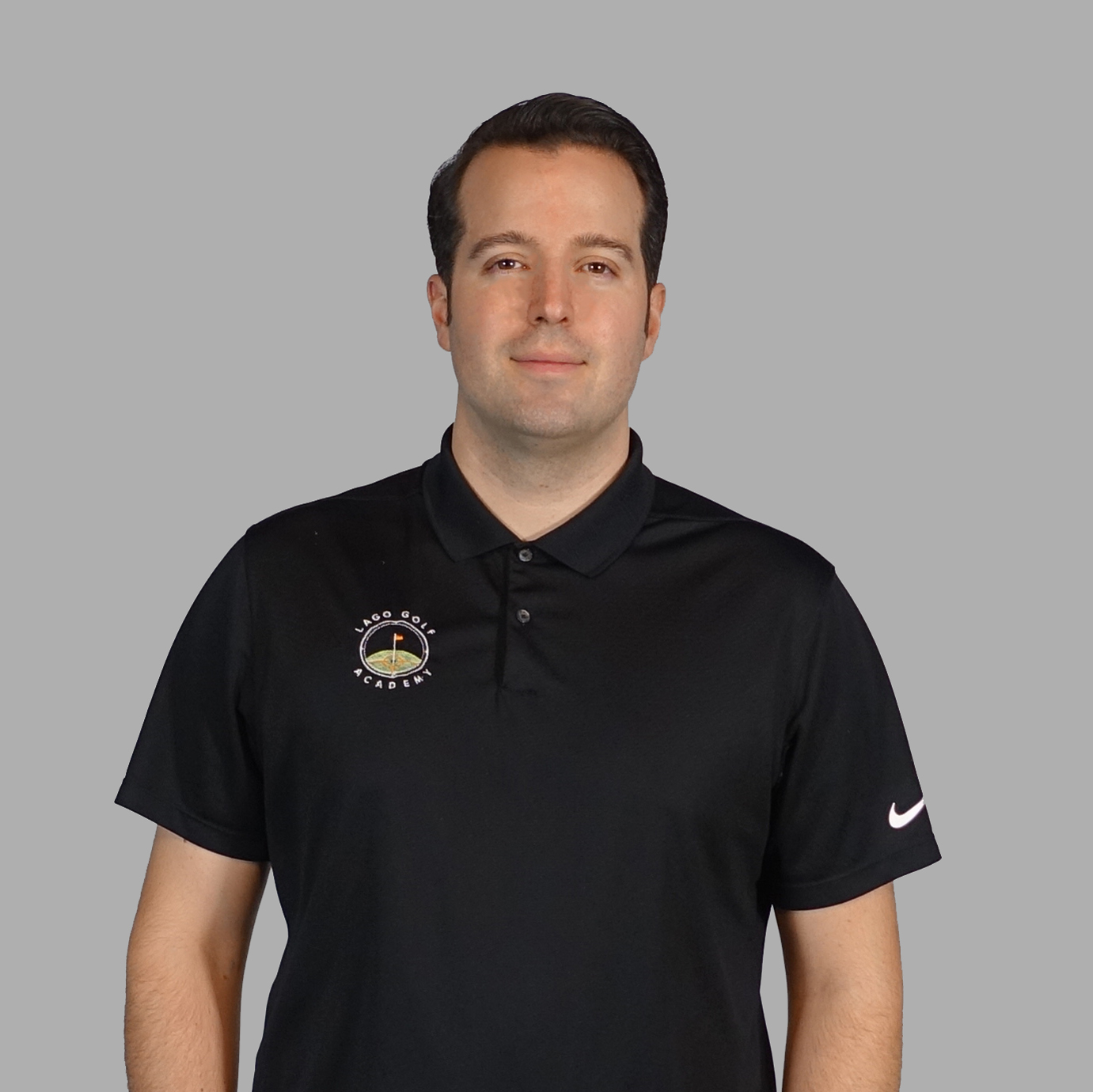 President & Director of Instruction
Patrick learned the great game of golf at the young age of 10 under the encouragement of his father. After a successful junior career in Southern Ontario, he went on to receive a diploma in Professional Golf Management at Humber College in Toronto. He then became a CPGA professional in 2007 and is now a Class "A" Teaching Professional.
 Patrick has honed his teaching skills under the tutelage of many great instructors, including Bob Beachemin, who is ranked in the top 50 golf instructors in Canada, and Andy Hilts who has been named top 40 instructors under 40 in the United States.
With over 25,000 lessons taught with award winning golf technology, Patrick is committed to improving golfers of all skill levels and helping his students achieve their goals.
Accomplishments
CPGA Class "A" Teaching Professional
Swing Catalyst Brand Ambassador
Foresight Sports Brand Ambassador
Graduated Professional Golf Management program at Humber College
Certified Master Club Fitter
TPI Level 1 Certified
Super Speed Golf Certified
Certified Personal Coach for GolfTEC
Certified SNAG Golf Coach
"I have been taking golf lessons with Patrick at the Lago Golf Academy for a while now and it has definitely helped improve my game. Patrick in very knowledge about all areas of the game, has an impeccable attention to detail, very patient with his students, and has a very positive attitude."
Scott A.
"Patrick is extremely personable and easy to communicate with. He is always encouraging and gives you instruction in digestible chunks and doesn't overload or overwhelm you. My husband and I appreciated this and we have definitely improved our game after 2 weeks with Patrick. He is incredibly knowledgeable and applies physics into his instructions so you can really understand what you are doing right or wrong with your golf game."
Helen T.
"His attention to detail in every aspect of my golf game is outstanding. From grip, to posture to all aspects of the golf swing, Patrick has made my game enjoyable to play. He is a great coach and diligent with his drills and instruction... Regardless of whether you are a beginner or a scratch golfer or anywhere in between, you would benefit from Patrick's extensive knowledge of the game of golf."
Andrew H.
"From the first session, now on my 8th, I have taken 25 strokes off my game. Patrick goes into great detail and visuals to help you improve your game on every scale."
Connor M.