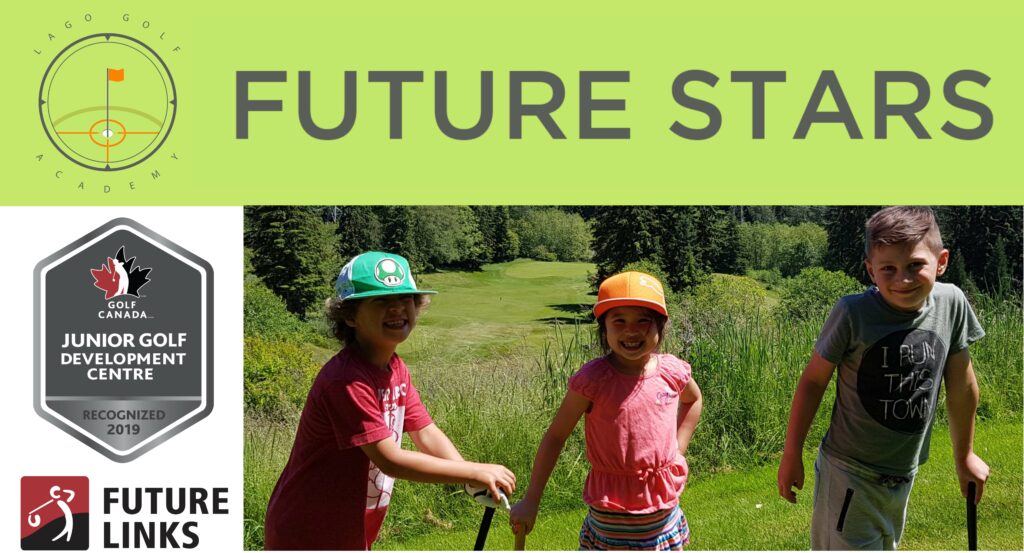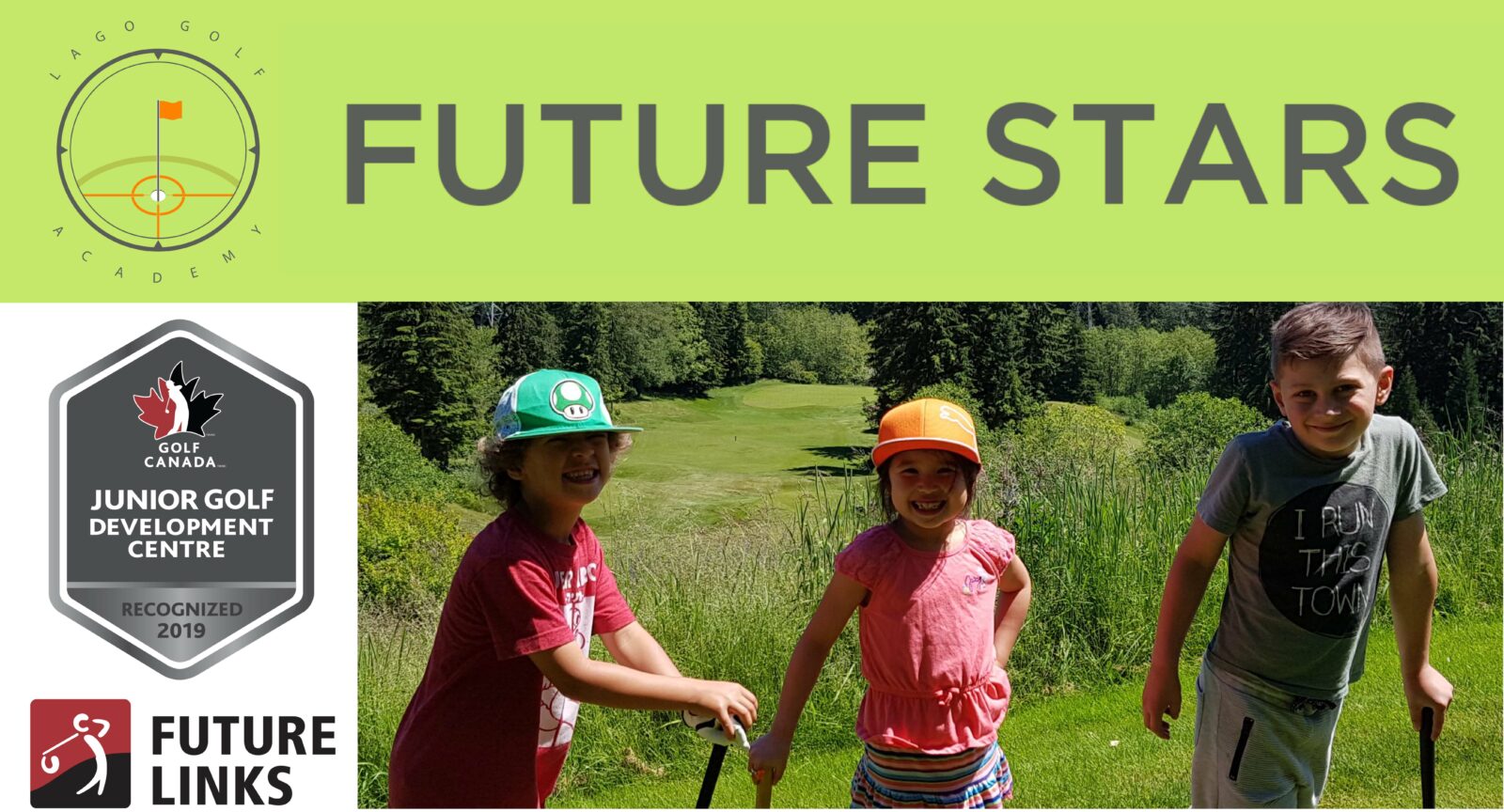 FUTURE STARS - JUNIOR GOLF LESSONS
This is a four-week co-ed program designed especially for 4-7 year olds. They will be introduced to basic athletic movements, hand eye coordination and balance exercises, along with learning the basic fundamentals including putting, chipping and full swing through a series of games. This is a program designed to expose juniors to the wonderful game of golf.
Our Golf Instruction Team will be running our junior golf lessons with some changes to provide proper physical distancing and a safe learning environment due to Covid-19.
– There will be a maximum of 4:1 Student to Instructor ratio for all group lessons to provide proper physical distancing.
– Small group lessons will take place on the driving range with every other range mat already removed to provide more than 15 feet of distance between students.
– Rental clubs will be sanitized before they are given out and and sharing of golf clubs will be strictly prohibited.
– Instructors will be wearing face masks for the entire duration of the lesson and we encourage our students to wear a mask as well.
– Regular sanitizing of high-touch areas.
– Majority of the lesson time will be spent outdoors on either our driving range, large practice green, or out on the golf course.
Maximum 4:1 student to instructor ratio
Instruction from a CPGA Professional
No equipment or experience necessary
Club rentals available during the camp for $10