Meet the Pros: Alex Harvalias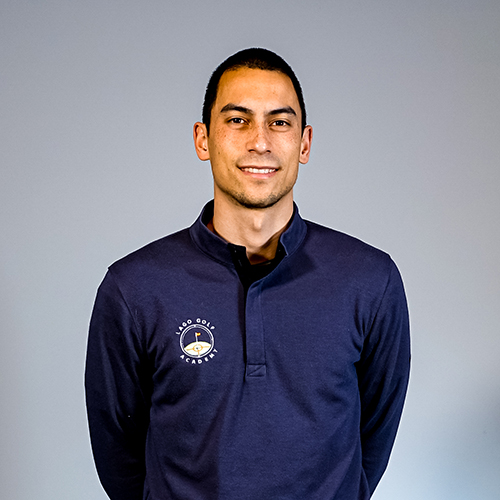 Alex started golf early as a junior member at Westwood Golf Academy from the encouragement of his parents.
After meeting the Class 'A' standard on his first attempt, Alex became a CPGA professional in 2019. He is excited for the opportunity to be a part of Lago Golf Academy as the Junior Golf Instructor where he begins his journey into becoming a world class golf coach.
While attending post secondary first at Capilano University, and later the University of Saskatchewan, he played 6 years of varsity volleyball where he competed at the national level. Through competition, he understood the role that managing pressure and emotions plays in any sport, which drew him to finishing his Bachelor's Degree in Psychology.
Golf, as in any sport, is as much mental as it is physical. Alex strives to instill this idea within his students. His goal at Lago Golf Academy is to set a foundation for junior golfers to become genuinely good people with a lifelong appreciation and enjoyment of sport.
Accomplishments
CPGA Apprentice Professional
"Our 7 year son was in the full day camp and absolutely loved it. Alex was so patient with our son and he learned so much in the 5 days. We will definitely be back next summer!"
Julie V.
"1st time I've had a golf lesson...have to say that Alex was superb. The points were simple, easy to assimilate and best of all with video, visual so I am able to refer back to them for reference as I practice. Money well spent and very worth while."
Ian M.