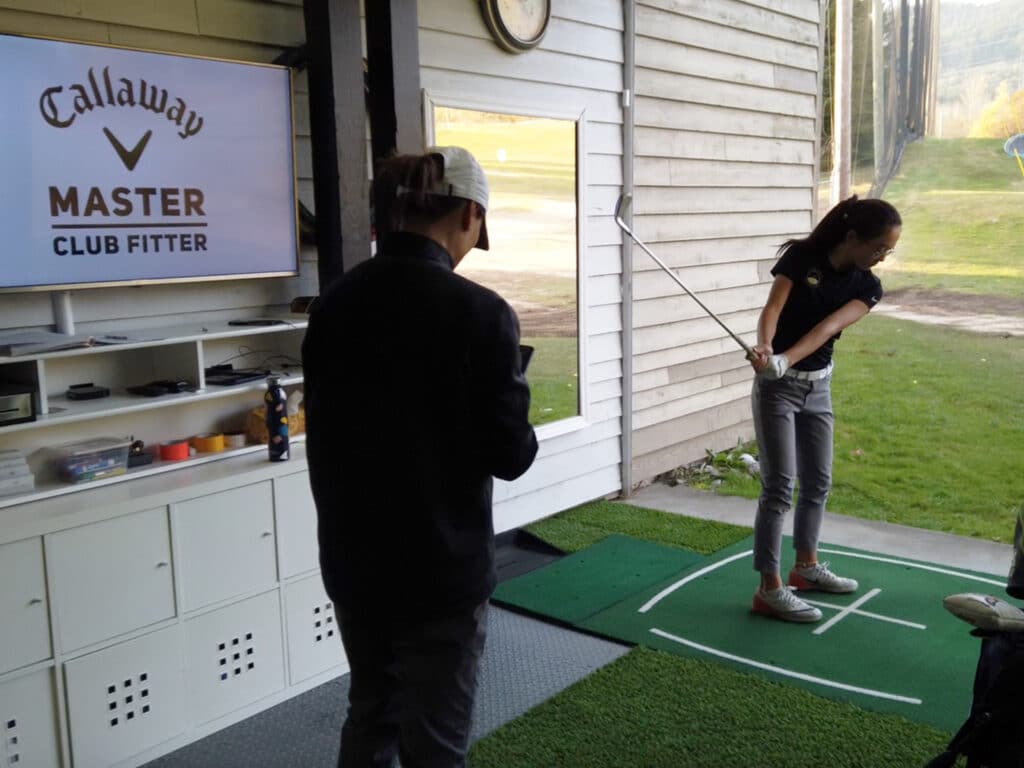 We are offering a 1/2 day  and full day Junior Golf Camps for the month of June to provide a fun learning experience for the kids instead of them being stuck at home.
Our half day junior camps will run from 1pm-4pm and our full day junior golf camps will run from 9am-4pm
Our Golf Instruction Team will be running our junior golf camps with some changes to provide proper physical distancing and a safe learning environment due to Covid-19.
– There will be a maximum of 4:1 Student to Instructor ratio for all group lessons to provide proper physical distancing.
– Small group lessons will take place on the driving range with every other range mat already removed to provide more than 15 feet of distance between students.
– Rental clubs will be sanitized before they are given out and and sharing of golf clubs will be strictly prohibited.
– Instructors will be wearing face masks for the entire duration of the lesson and we encourage our students to wear a mask as well.
– Regular sanitizing of high-touch areas.
– Majority of the lesson time will be spent outdoors on either our driving range, large practice green, or out on the golf course.
Half Day Camps  are available for ages 6-11 and 12-18
Full Day Camps are available for ages 9-15 years old ( lunches are not included)
Maximum 4:1 student to instructor ratio
Instruction from a PGA Professional
No equipment or experience necessary
Club rentals available during the camp for $10